OxyGeneo 3-in-1 Super Facial
 OxyGeneo is a facial treatment that exfoliates dead skin cells with advanced microdermabrasion techniques while increasing oxygen levels for improved skin tone and enriching the skin with vital nutrients. The combination results in a visibly improved complexion. OxyGeneo is safe and effective for all skin types and pigmentation. It can be used with sensitive skin and for those with keloid (scar) and for those who couldn't otherwise have abrasion treatments.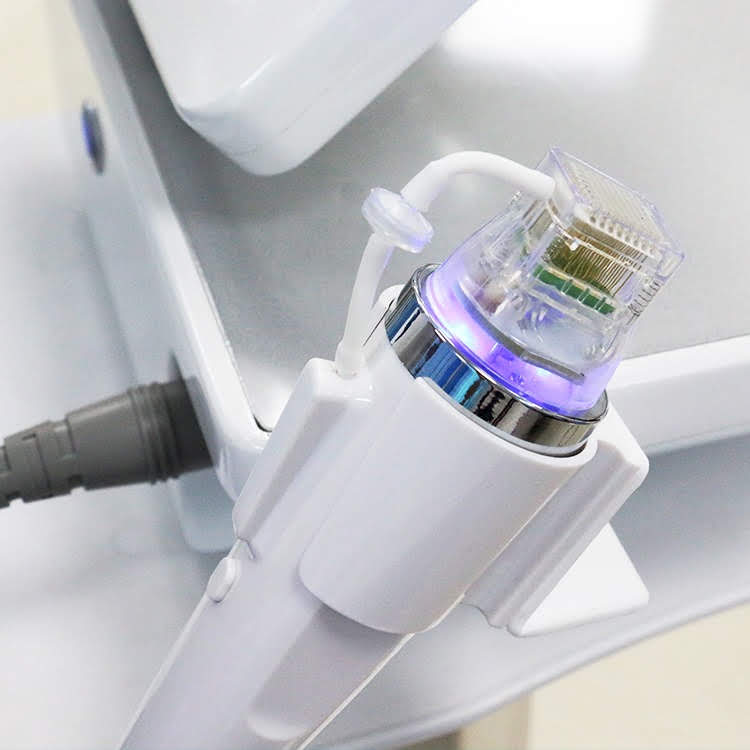 Super facial Oxygeneo benefits
works better than  microdermabration with infused mineral and nutrients plus oxygenated from within
Plumping and Hydrating the skin
regenerate epidermal layer
Revived Youthful Glow
Increased Collagen
Reduced hyper-pigmentation
Improved Skin Cell Production
Reduce Appearance of fine lines
treatment for any type of skin
An Introducion to the OxyGeneo 3-in-1 Super-Facial
Julie Guizot, founder and owner of Victoria Natural Lines, is certified with Phibrows and Swiss-Color 
What is the Oxygeneo facial OxyGeneo™ ?
It is 3 in 1 for skin exfoliation (removal of dead skin cells from the skin surface), improving oxygen levels within the cells of the skin and infusion of nutrients products to enrich the skin. The combination of skin exfoliation along with skin oxygenation optimizes the absorption of the mineral nutrients components in the nutrient-rich gels into the skin.
What is the diffference microdermabration and oxyGeneo facial ?
MIcro will only sand the outer layer of the surface skin without adding up any nutrients during the treatment The Geneo infuses enriched gell with full anti-aging and whitening benefits. These ingredients are individually wrapped and each treatment gel is vacuum-sealed and new for each client providing optimum product freshness. The Geneo exfoliates on hydrated wet skin (rather than dry) which makes the treatment smooth and pleasant without skin irritation etc. The Geneo does NOT use any vacuum. it is hygienic and no infection concerns as the capsule are disposable. The Geneo uses a large area capsule that makes the treatment faster (much faster!) but also more enjoyable. The OxyGeneo oxygenates and infuses nutrients rich ingredients to the skin while the microdermabrasion just sands or scrubs it. It uses and infuses to the skin the ingredients of the treatment gels: Hyaluronic acid, Azelaic acid etc. The treatment is very quiet without the irritating noise of the vacuum pump. As microdermabrasion is irritating, it is very common for a client to experience breakouts 4 days post treatment. This is due to irritation which causes swelling of the skin and an anaerobic environment build up which allowing bacteria to multiply. The Geneo provides better exfoliation with little irritation thus breakouts are rare. Overall It gives the skin a feel and glow look like that no microdermabrasion is able to.
Is it painful?
Although most clients can tolerate the procedure, there is some discomfort during the procedure similar to the sensation of a scratchy feeling. Pre-anesthetic will be applied before and during the procedure for those with lower pain tolerance.
Booking, Questions & Consultation