Imagine waking up each morning already looking your best. Swim, shower or cry tears of joy and your eyeliner stays intact. Shaky hands or poor eyesight? Have a trained expert apply it perfectly for you.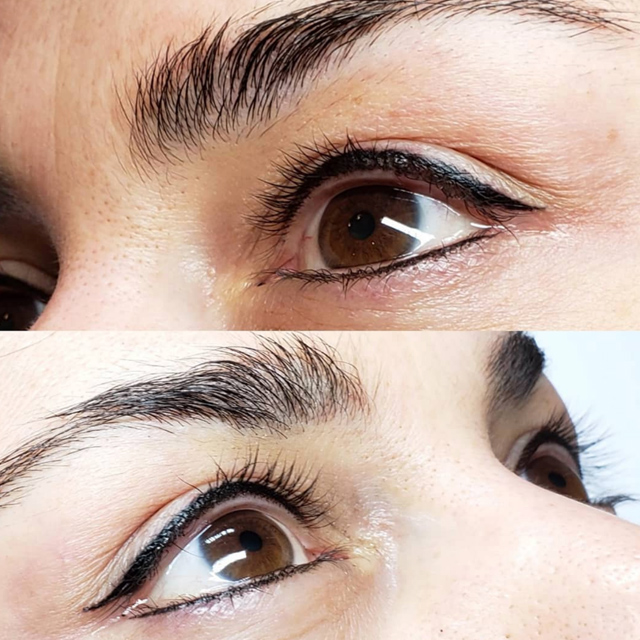 This technique has continued to be one of the most popular permanent makeup choices for decades. It is suitable for those who would like to have a beautiful everyday eyeliner look without worrying ever having to worry about smudges. The eyeliner pigment can last up to 5 years.
Liquid makeup is used to pre-draw on the eyes to create your dream eyeliner look before implanting the pigment. There are many styles of eyeliner that can be achieved.
Permanent Eyeliner Gallery
What preparations should be done before getting permanent eyeliner?
No excessive alcohol consumption the night before.
If you take blood thinner medication, check with your doctor first if it is possible to stop for a week to avoid excessive bleeding.
No eyelashes extensions on the day of procedure for those who want to get permanent makeup eyeliners.
If you are using a lashes enhancement treatment such as Latisse, please discontinue use for at least 3 weeks before the procedure. You can continue to apply 2 weeks after a touch-up appointment.
What type of pigment is used ?
The eyeliner pigment is from the Phicontour line of professional semi-permanent makeup.
How long will the eyeliner permanent makeup last ?
In most cases, the colour/pigment will last for 3 to 5 years until it starts to fade to a bluish grey colour. In order to maintain dark fresh looking eyeliner, touch-ups are recommended at least once a year to every couple of years.
Is it painful?
Although most clients can tolerate the procedure, there is some discomfort during the procedure similar to the sensation of a scratchy feeling. Pre-anesthetic will be applied before and during the procedure for those with lower pain tolerance.
Booking, Questions & Consultation